004
Brand Identity ∙ Editorial Design
Chinatown Vancouver

Chinatown Vancouver
is an organization committed to the revitalization of Vancouver's Chinatown.
Grit, Tenacity, and resilience


In light of accelerating gentrification, the brand aims to educate and inspire younger generation Chinese Canadians to help preserve Chinatown's heritage and culture, and the local community.
The brand identity is inspired by the architecture in Vancouver's Chinatown—buildings made of brick, usually three storeys high. The stacked bricks represent the resilience that the Chinese have shown in their adopted home and symbolize the character and tenacity with which the Chinese community has faced hardship over many years. The identity is also a nod to the only constant in Vancouver's Chinatown, a resilient community amongst brick buildings and architecture.
Scope of Work
Brand Identity
Brand Guidelines
Tourism Guidebook
Recognition

ADCC Student Competition, Winner 2021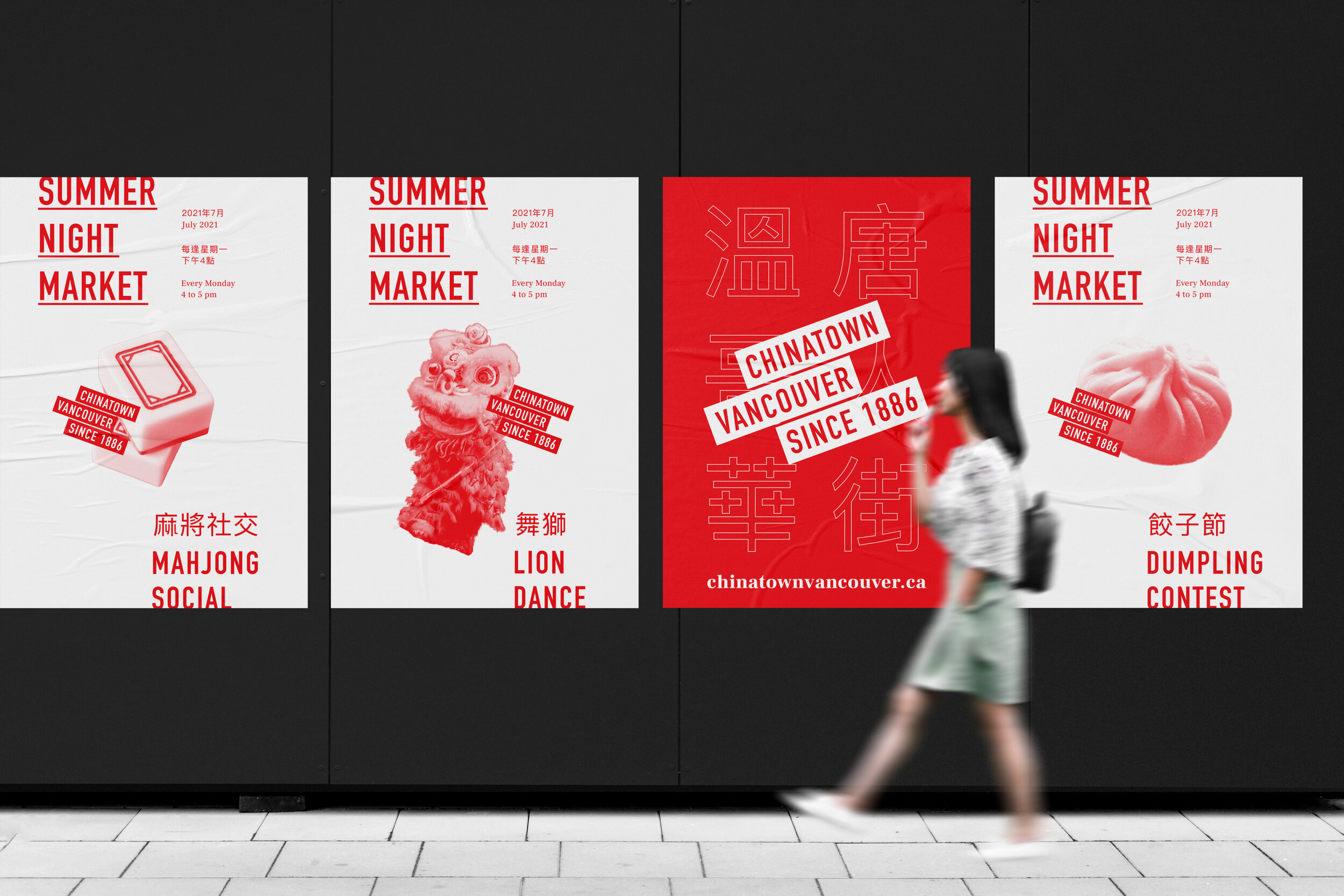 ︎


Design

Clean, contemporary aesthetic inspired by Chinese heritage
Pairing the Chinatown street signage referenced typeface with the brick motif created a visual system that is appropriate, bold, and flexible for varied scales and applications. Using a limited colour palette resulted in a clean, contemporary aesthetic strongly inspired by Chinese heritage. The brand appeals to newer Chinese Canadian generations, bringing a positive outlook to Chinatown's revitalization.
A tourism guidebook called "Rediscover Vancouver's Chinatown" was created to educate and raise awareness about Chinatown's rich history and its community.